The Program That Rewards You For Your Service Visits
Nissan One to One Rewards
As a Nissan One To One Rewards member, you receive credit for every dollar spent on parts and service at our dealership. Just like your Nissan vehicle is important to you, your business is important to us. To that end, we strive to provide the highest quality Nissan service and parts. Sign up for our new rewards program during your next Service visit and receive a $25.00 Service credit towards future service! Receive 3% rewards points back on Service and Parts purchases for the life of your membership!* Earn Bonus + Plus Points by shopping online with over 300 Name Brands like Best Buy, Borders, Dell and Macy's.
NO COST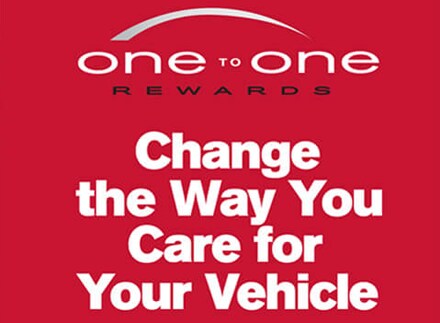 The One to One Rewards program card costs you nothing at Central Houston Nissan. It is our way of rewarding our best consumers.
DEALER REWARDS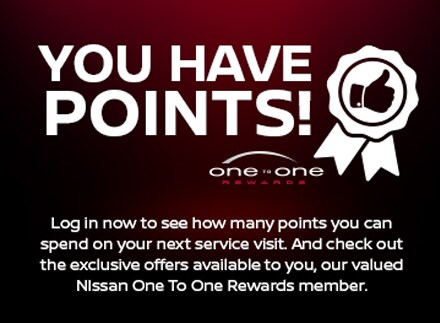 When you enroll in this program, we will preload your One to One Rewards card with sales and service points. And every time you have a consumer-pay transaction at Central Houston Nissan, you will earn a percentage of your purchase back on your card.
SKY'S THE LIMIT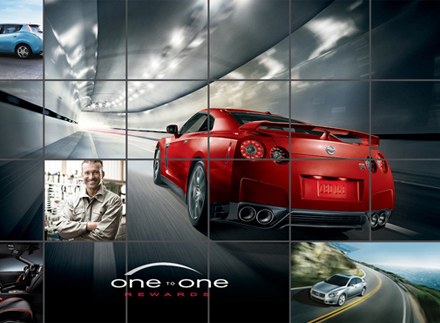 As a Central Houston Nissan One to One Rewards Member, you earn a generous reward on all consumer-pay purchases (pretax) in our service, parts, and collision repair departments.
You can use your purchase points to pay for your next dealership visit or let them accumulate.
THANK YOU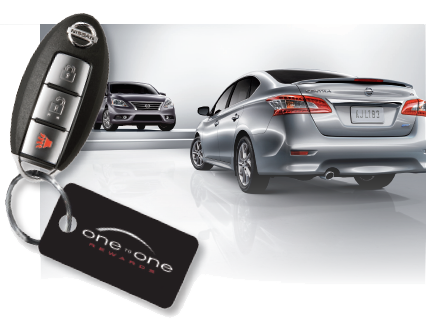 The One to One Rewards program card here at Central Houston Nissan is our way of saying thank you for being a loyal member of our automotive family. We value your business!
One to One Rewards points or dollars cannot be redeemed for cash. The One to One Rewards program reserves the right to cancel or modify the program at any time.
INCLUDES: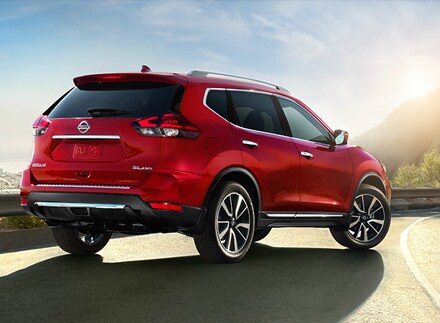 Service any of your vehicles here and earn 5% back on your card toward your next service visits   
$250 in Sales Points will be added when this card is activated   
Comes preloaded with $10 in service points!   
Special offers from Nissan for additional sales & service points   
Earn even more points to use toward your service work with Rewards+Plus ONLINE shopping   
Personal website to track your points and shop Rewards+Plus   
One Point = One Reward Dollar to spend at our dealership   
One Rewards account per household
For complete program details, ask our Service Manager