How Much is a Car Replacement Battery?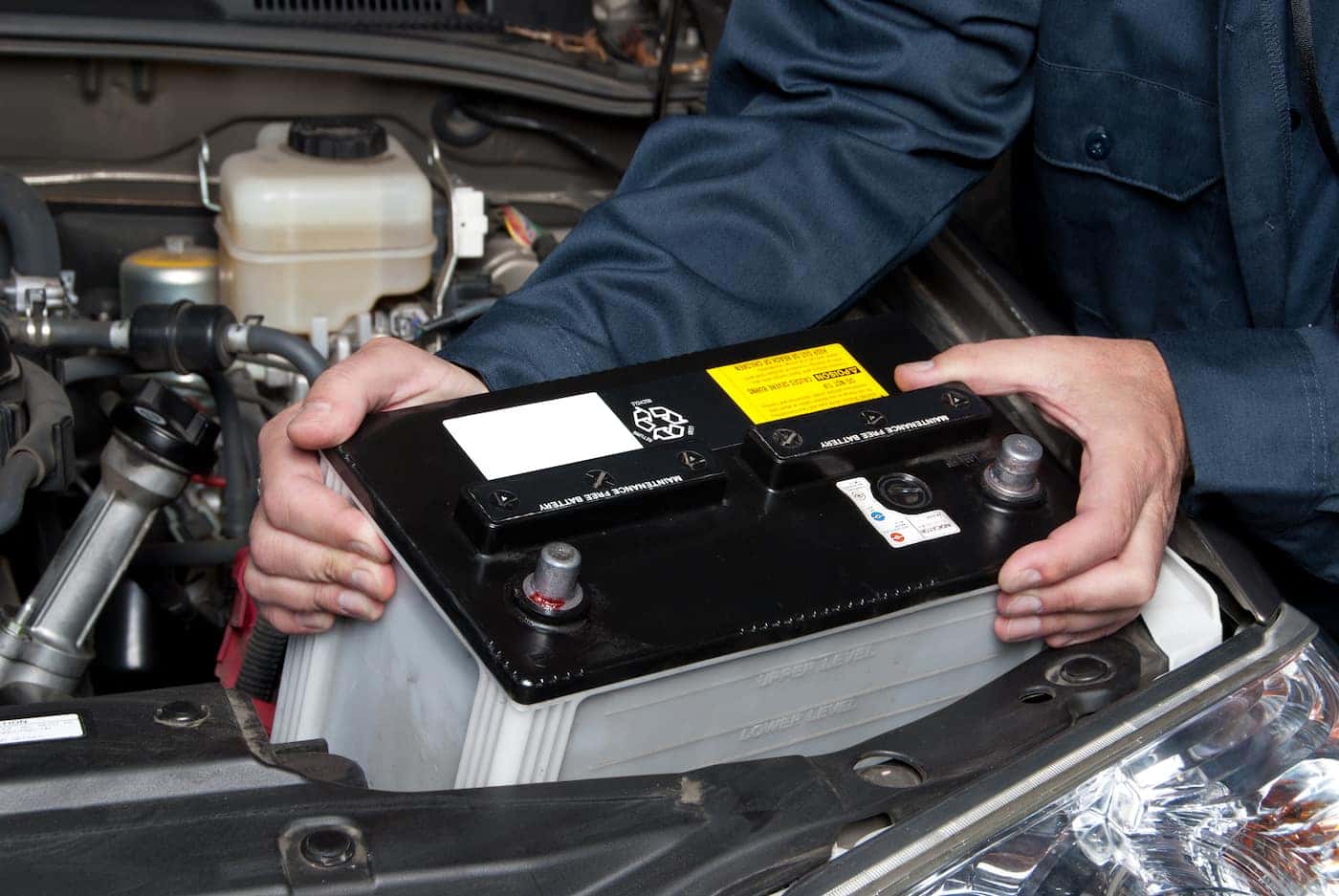 While it's hard to give a definitive answer because all models are different, the average car battery replacement generally ranges from $75 to $200. At the Central Houston Nissan parts center, we have plenty of replacement batteries in stock. Check your owner's manual for a more specific battery type and our team can help you find the one you need. In the meantime, learn more about car replacement batteries, the car battery replacement cost, as well as how often to replace a car battery, here at Central Houston Nissan.
When to Replace Your Car Battery
There are a few factors that will determine how often to replace your car battery, such as climate, location, and personal driving habits. If you notice any of the following warning signs, you'll want to consider a car battery replacement service:
Slow cranking or sluggish start
Low fluid levels in the battery
Fluid leaking from the battery
A swelling or bloated battery case
The "Check Battery" light comes on
How to Lengthen Your Car Battery's Life
While the car battery replacement cost may have you pushing this service back, this could cause more damage in the long run. In the end, having the car battery replacement service completed will be worth the investment. Here are a few tips to help extend battery life:
Limit the number of short trips you make.
Make sure the battery is always tightly fastened in its compartment.
When the engine is off, avoid using the headlights or interior lights.
Remove any corrosion that builds up on the outside of the battery.
Park in the shade to avoid battery overheating.
Check the voltage (should be around 12.7 volts or above) monthly.
Don't let your car sit untouched for long periods of time.
Let the Central Houston Nissan Service Team Help
Batteries don't last forever. Whether your battery fails because of old age or corrosion, the Central Houston Nissan service team can help with the car battery replacement service you need. Our team also offers service specials to help you save more on the services your vehicle needs. Contact us today to schedule an appointment, find the right battery, and more!
Recent Posts from the Houston Service Experts
We are here to help you keep your vehicle clean! When it comes to killing harmful microbes (virus, bacteria, mold, mildew, algae and yeast), Central Houston Nissan relies on BioPledge Antimicrobial Protection (AMP). BioPledge AMP is an EPA-registered antimicrobial that provides quick killing action by molecular bonding to treated surfaces and keeps on killing for up to 30 days*….